Sad news: Ted Robert Gurr died on 25 November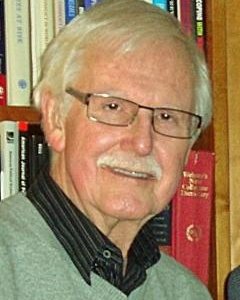 He was a true giant of our field, who will be remembered for his contributions to the study of civil violence, crime, genocide, democracy, and ethnic conflict – and more.
Ted's main contribution to the study of civil violence, Why Men Rebel, was published as early as 1970 and quickly became a standard reference. His formula for what generates rebellion – opportunity plus motive plus shared identity – remains central to the field.
In the 1990s, after focusing for decades on international war, peace research turned its attention fully to the study of civil war, which after all was the most prevalent form of armed conflict. For many scholars, including those of us who were associated with PRIO's Centre for the Study of Civil War, Ted Gurr's work was a major source of inspiration. At the time, a concentration on opportunity factors was very much en vogue in the study of civil war. Inspiration from Ted Gurr's work helped to mak the pendulum swing back to a focus on motives for insurgency. (1)
I remember with gratitude serving as editor of Journal of Peace Research in 1995 when he published (with Keith Jaggers) his article on Polity III, which became a key tool for measuring regime type in the rapidly expanding democratic peace literature. To this day, this is the second-most cited article in JPR. I am glad to note that it is also Ted's most frequently cited article. (2)
Following this collaborative effort, we approached Ted about the possibility of adding precise dates to the regime changes in Polity. Our main motivation was to avoid anomalous cases of apparent wars between democracies (such as Cyprus vs Turkey in 1974). These anomalous cases turned up because of the annual coding of regime change in Polity, which missed a regime change away from democracy before the war occurred. Ted generously lent us the coding sheets for the original Polity coding, which greatly helped our efforts, and we were able to publish a revised dataset that we titled Polity IIId. (3)
Ted had a wide-ranging career in several major universities and served on important public commissions such as the National Commission on the Causes and Prevention of Violence (1968) and the Political Instability Task Force (from 1994). He spent a year in Uppsala in 1996–97 as the Olof Palme Professor and he served as the President of the International Studies Association in 1994–95.
My last encounter with him was at the ISA convention earlier this year when Routledge Press presented a Festschrift on the occasion of his 80th birthday, to which I had been invited to contribute with two colleagues.(4) He seemed a bit frail, but as intellectually alert as ever. He will be sorely missed.
The Mindfields project, directed by Christian Davenport has published a portrait of Ted Gurr, where he is interviewed by Will Moore, who sadly took his own life earlier this year. He is also greatly missed by his colleagues and friends.
[1] Gudrun Østby (2008) Polarization, horizontal inequalities and violent civil conflict. Journal of Peace Research 45(2): 143–162 and Lars-Erik Cederman; Kristian Skrede Gleditsch & Julian Wucherpfennig (2017) Predicting the decline of ethnic civil war: Was Gurr right and for the right reasons? Journal of Peace Research 54(2): 262–274.
[2] Keith Jaggers & Ted R Gurr (1995) Tracking democracy's third-wave with the Polity-III data. Journal of Peace Research 32(4): 469–482.
[3] Sara McLaughlin, Scott Gates, Håvard Hegre, Ranveig Gissinger & Nils Petter Gleditsch (1998) Timing the changes in political structures – A new Polity database. Journal of Conflict Resolution 42(2): 231–242.
[4] Michael Stohl, Mark I Lichbach & Peter Nils Grabosky (eds) (2017) States and Peoples in Conflict. Transformations of Conflict Studies. Oxford: Routledge, 113–129.